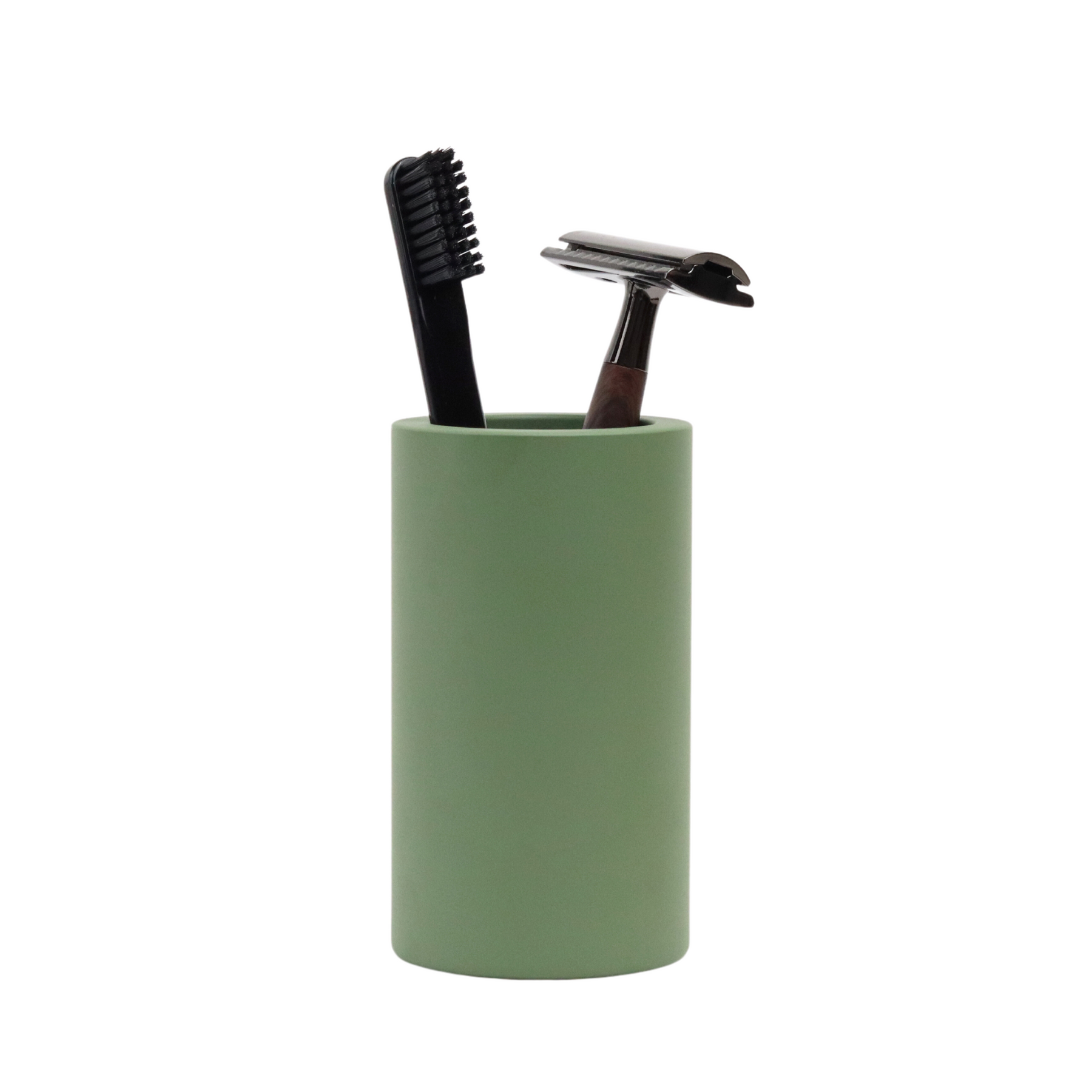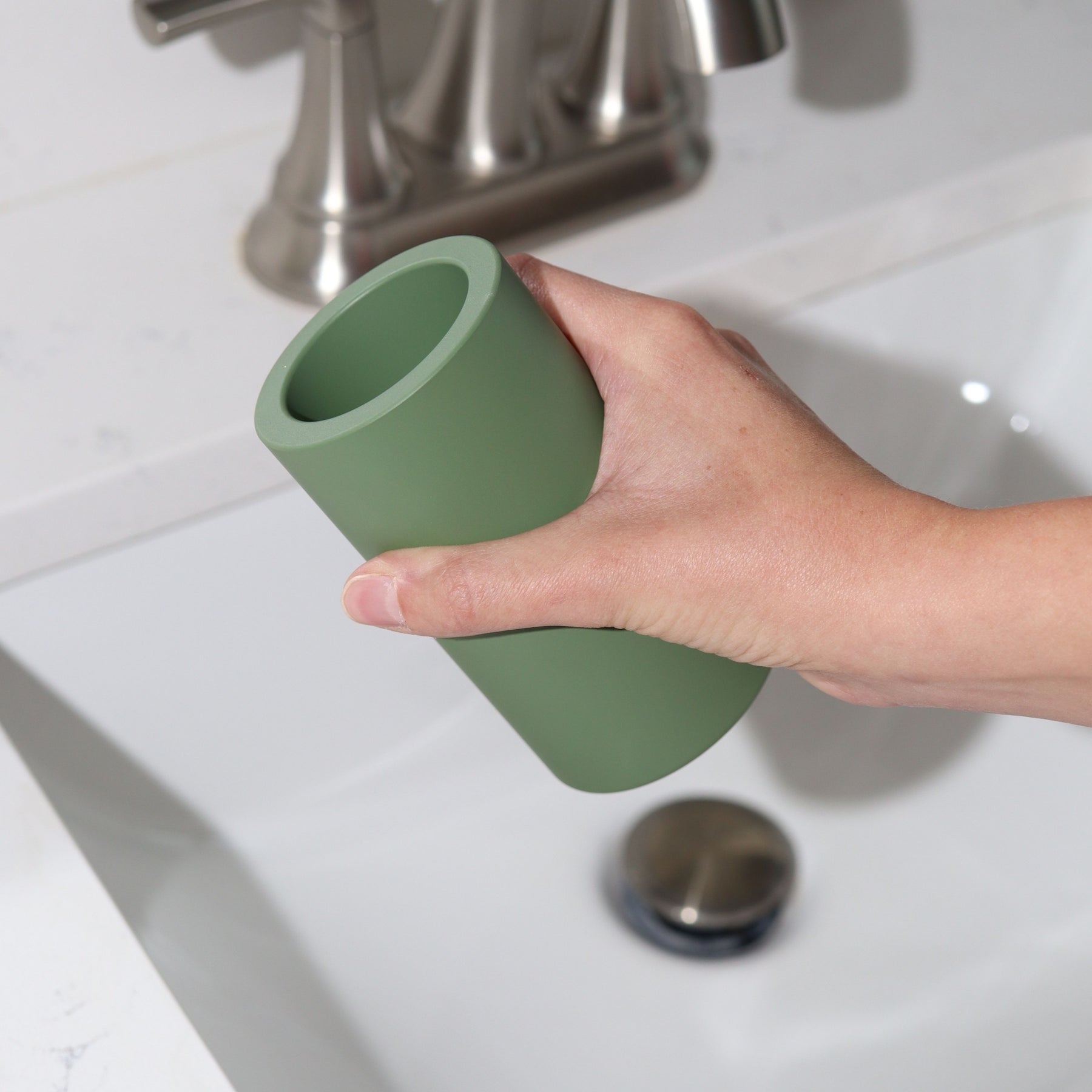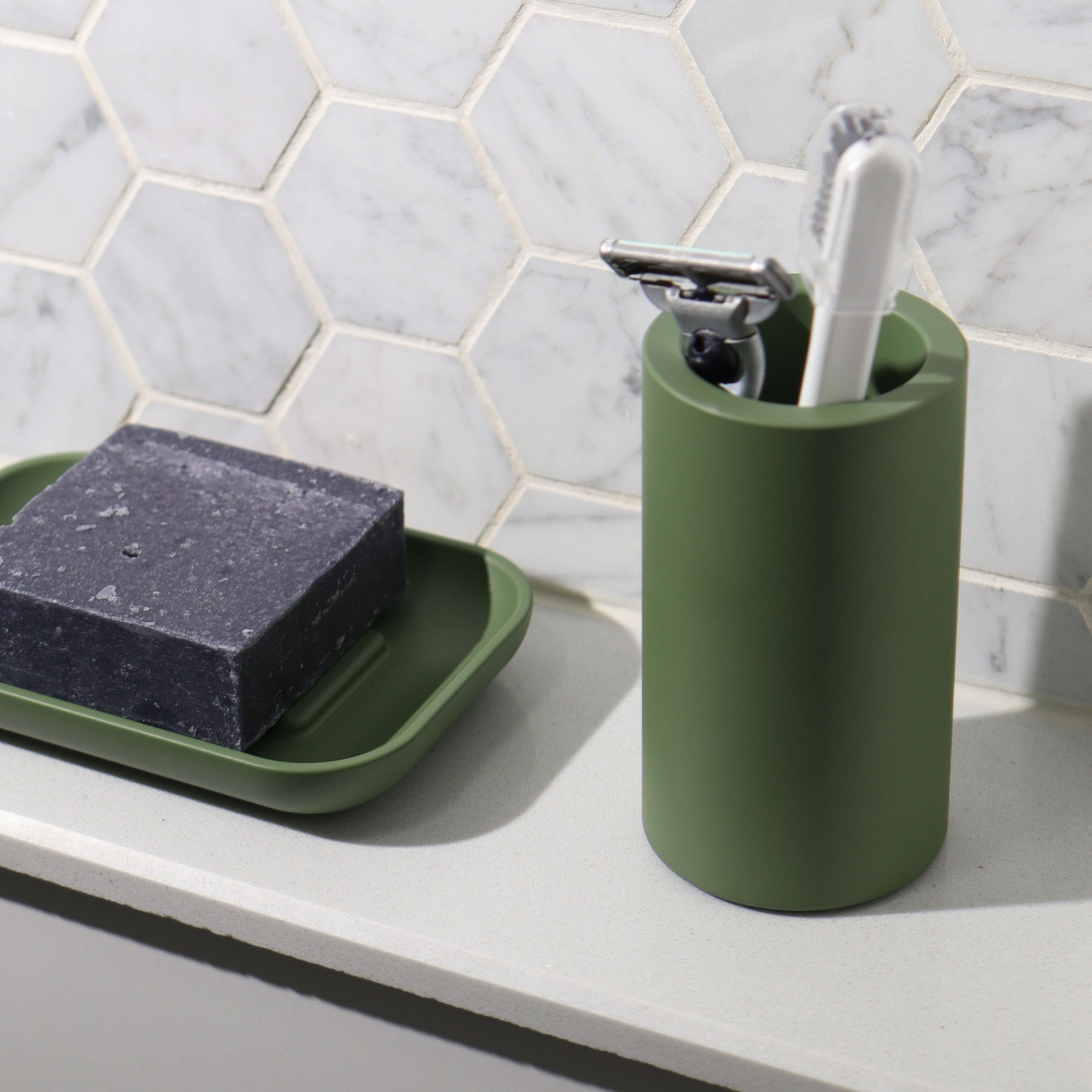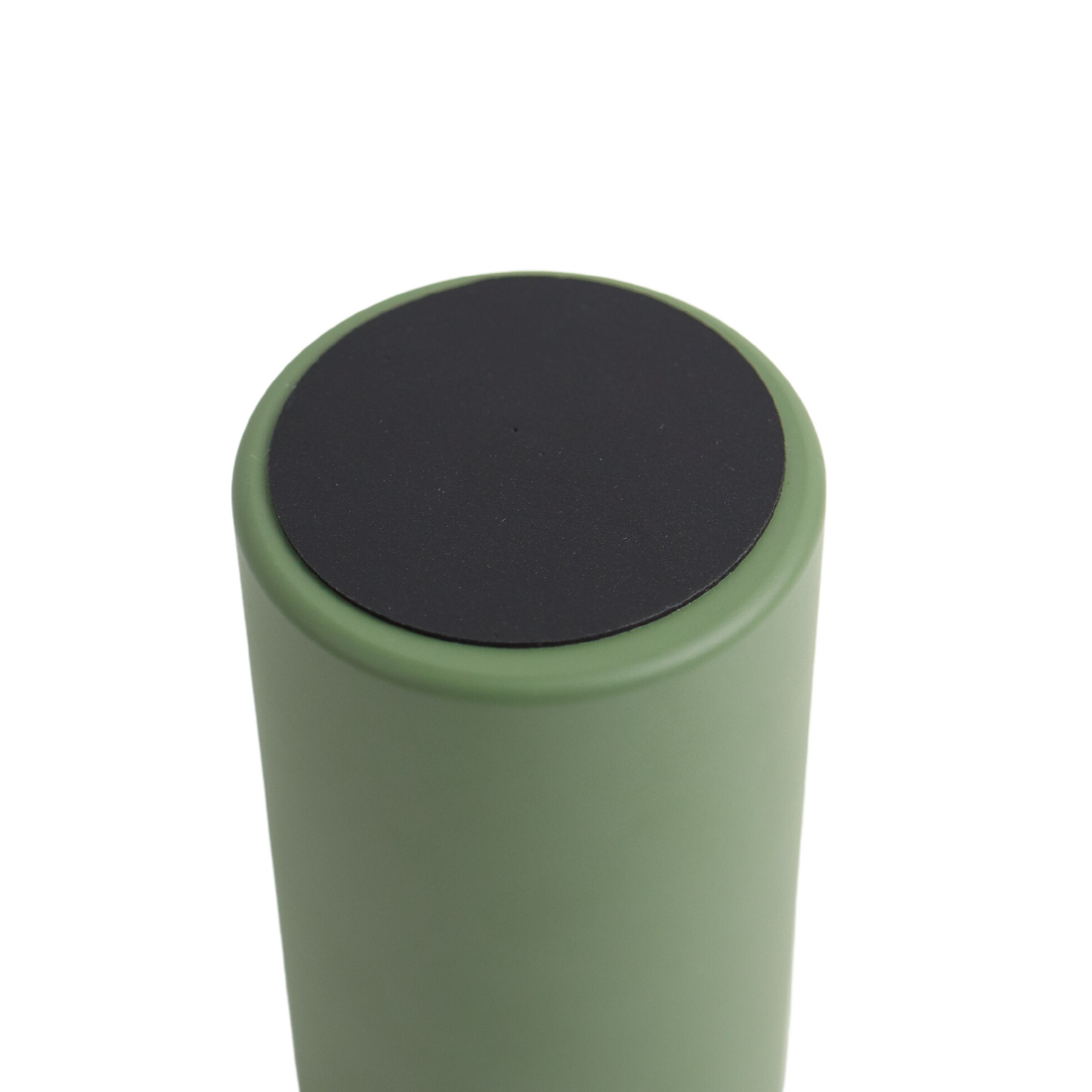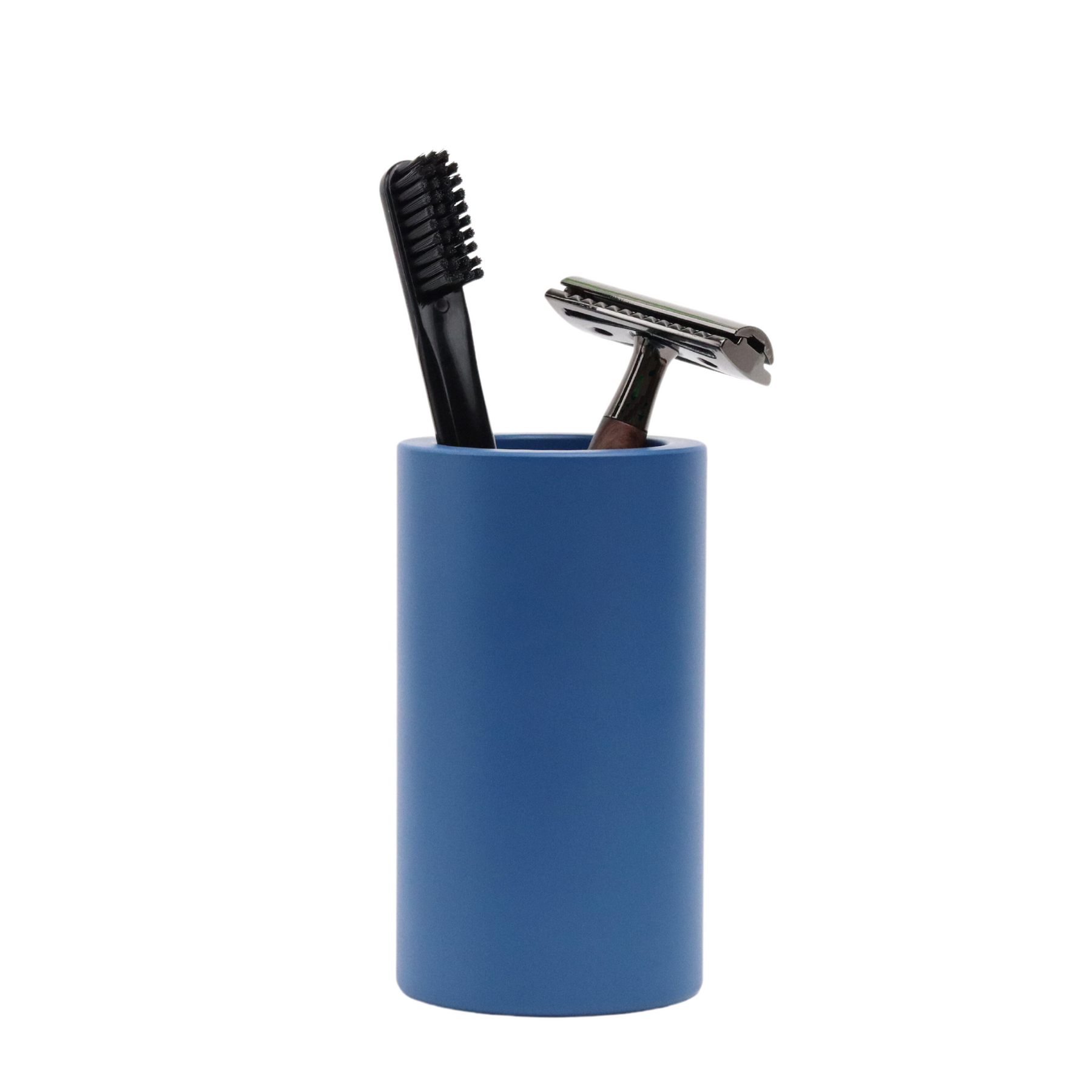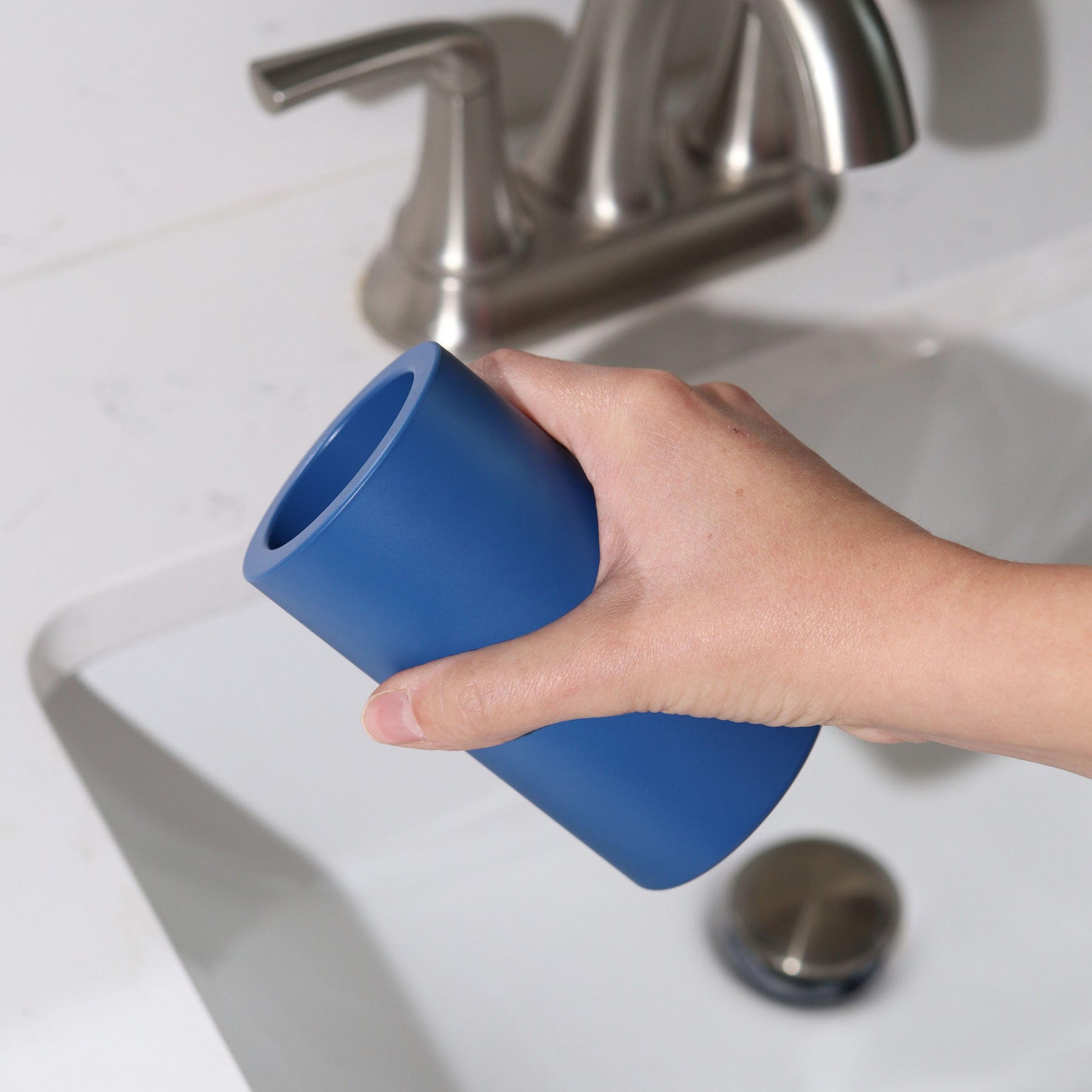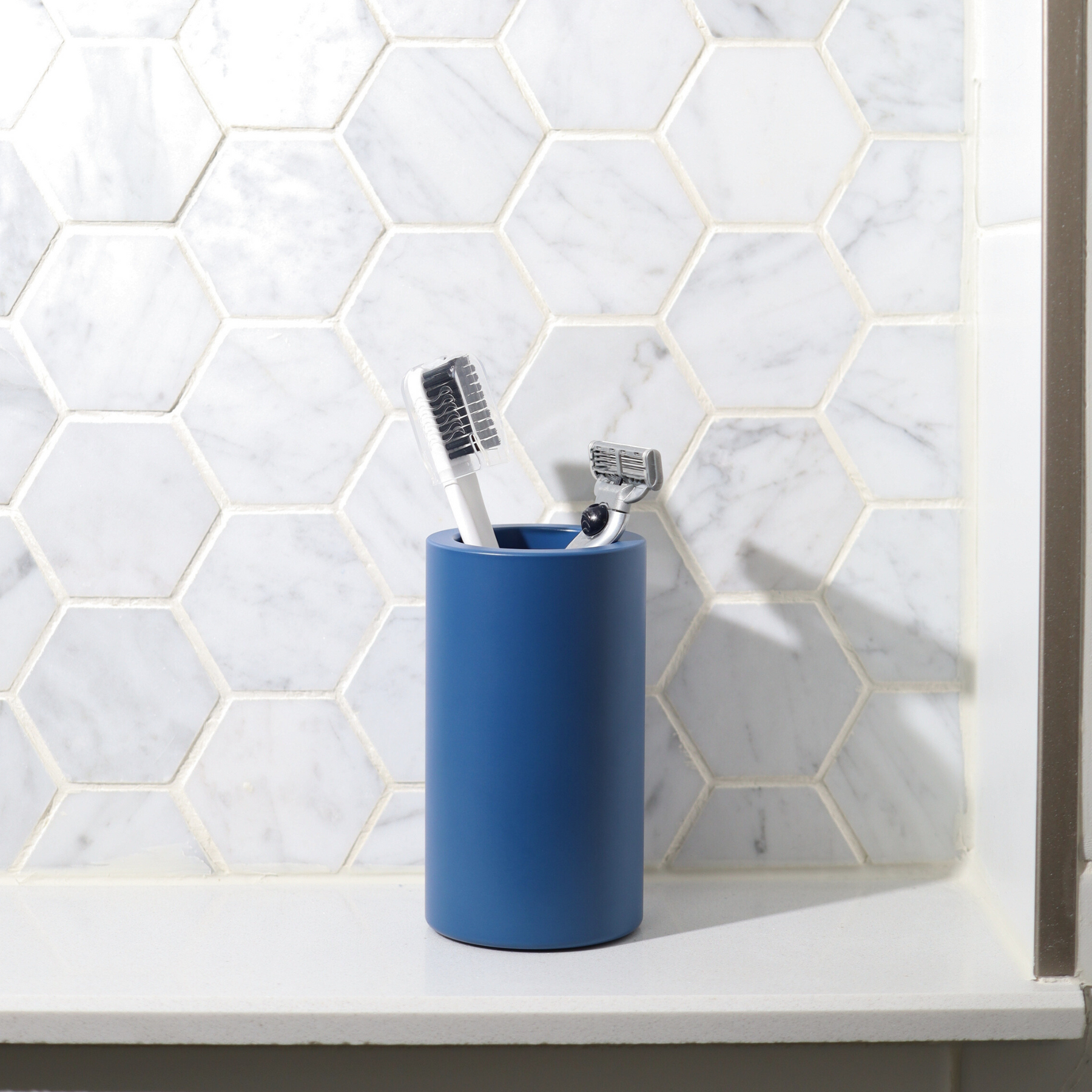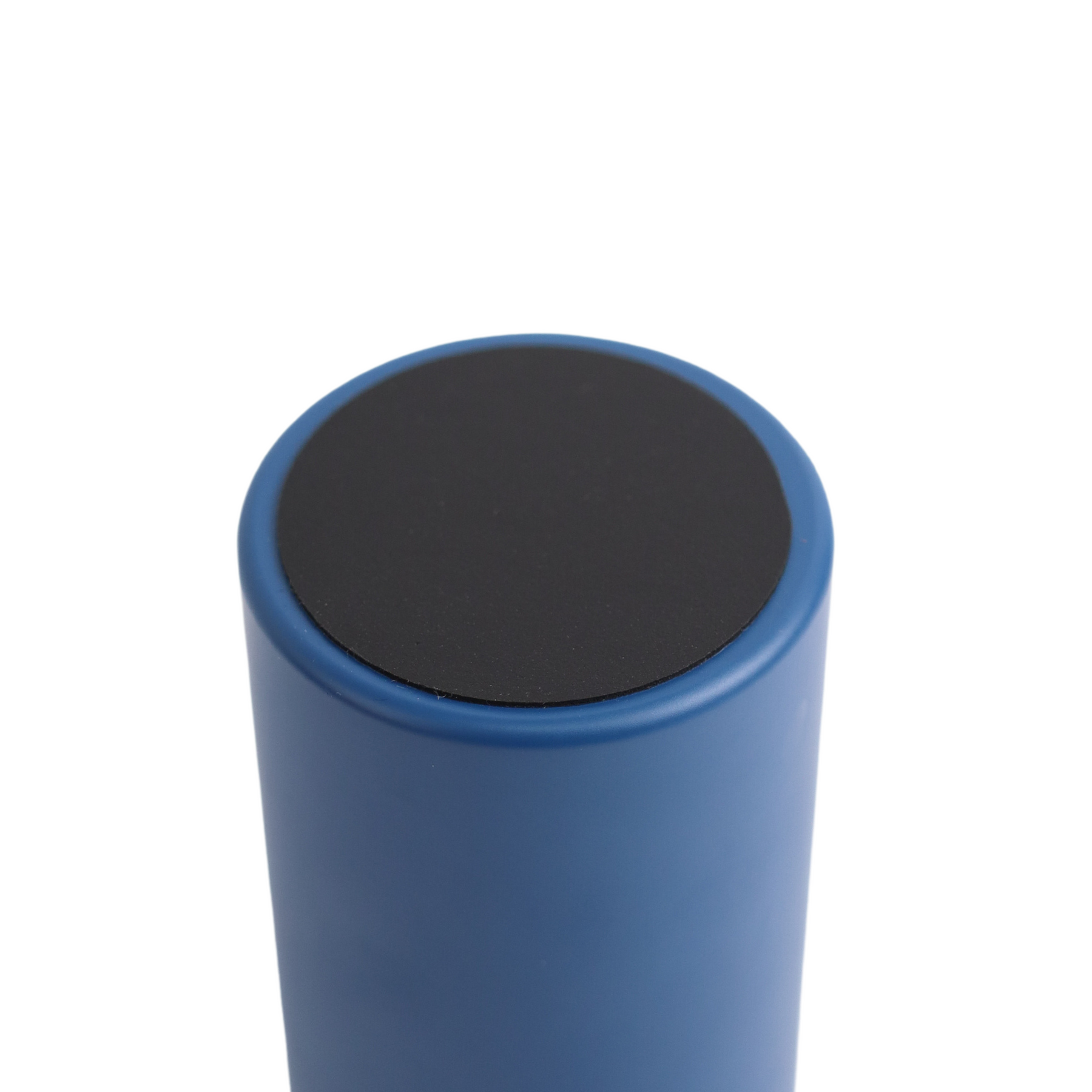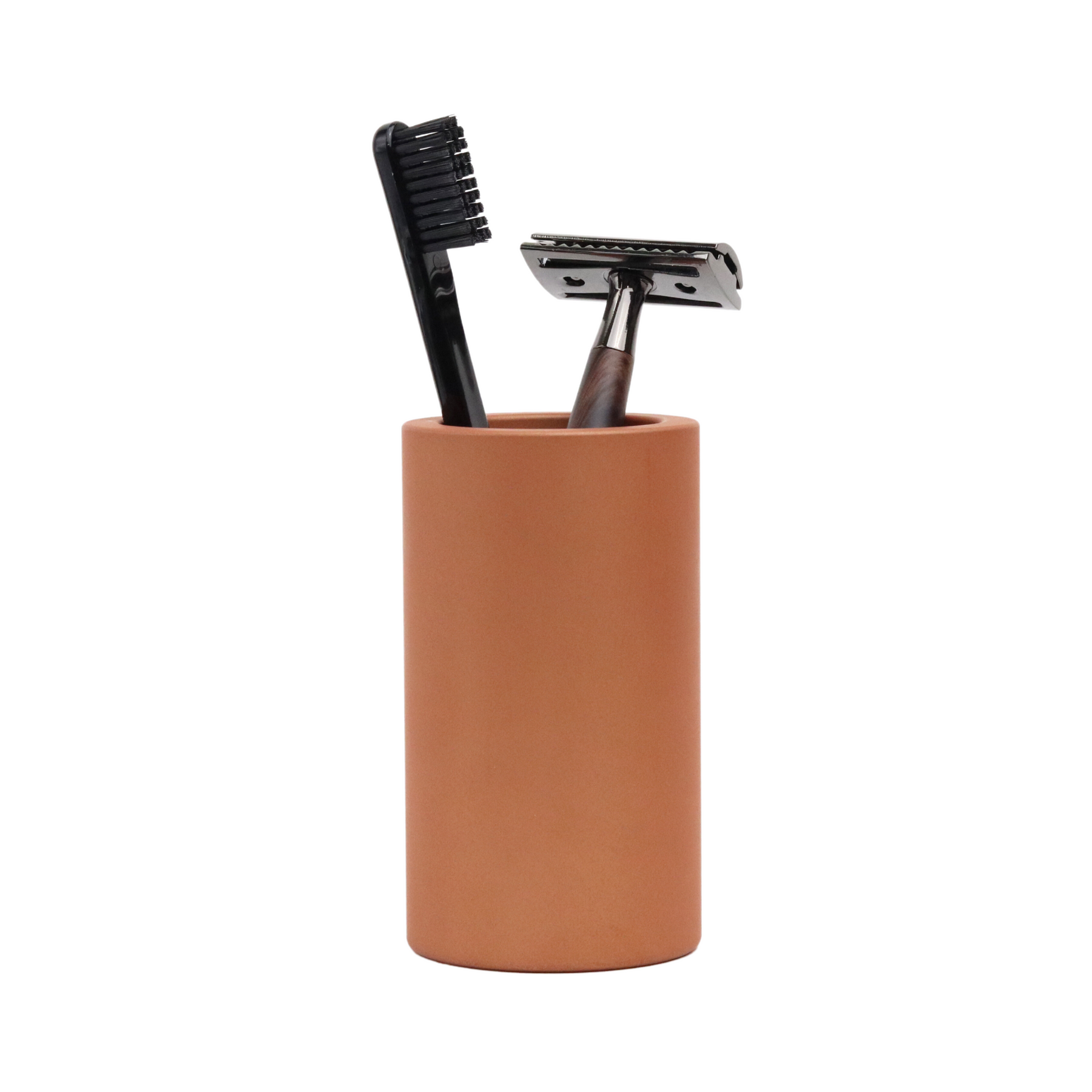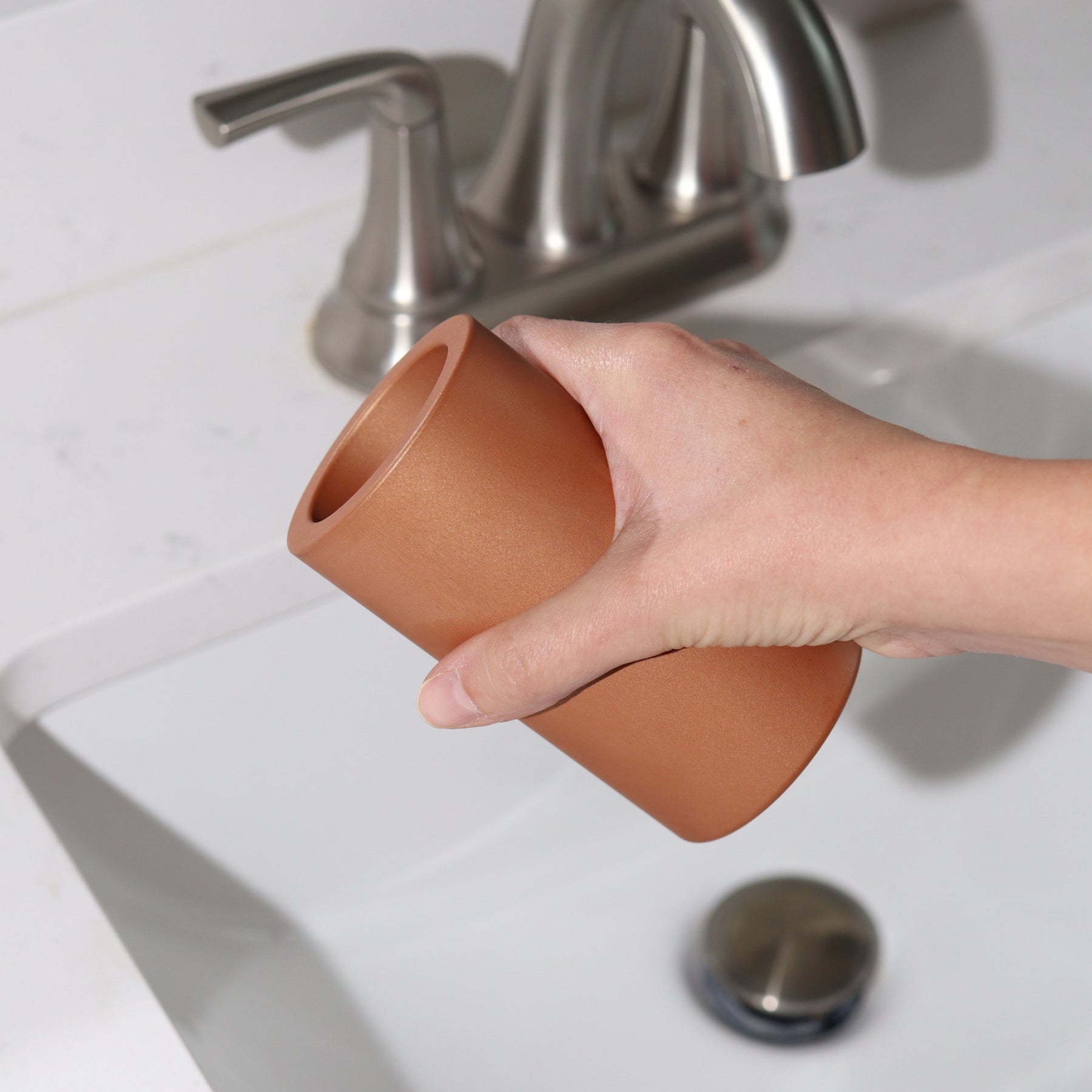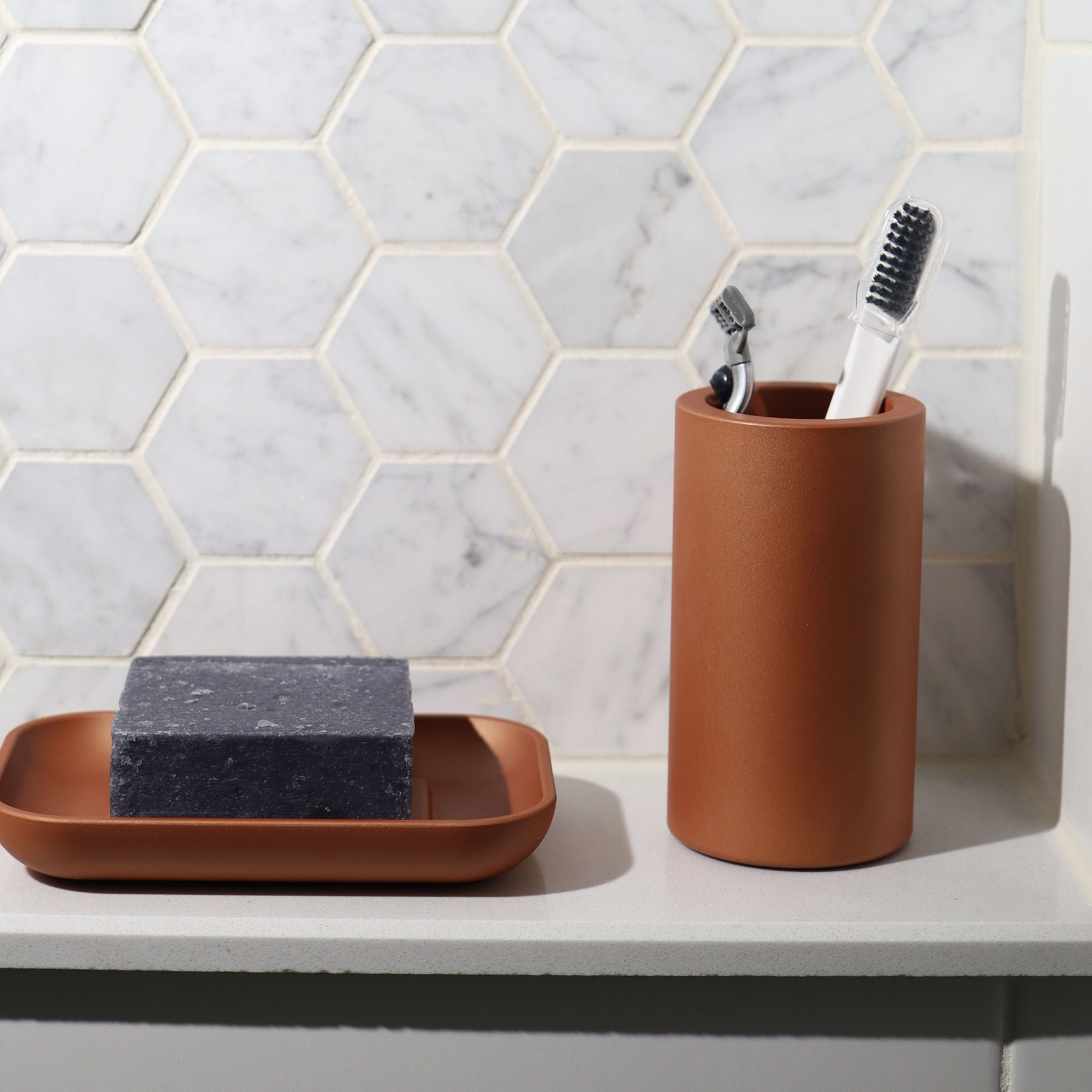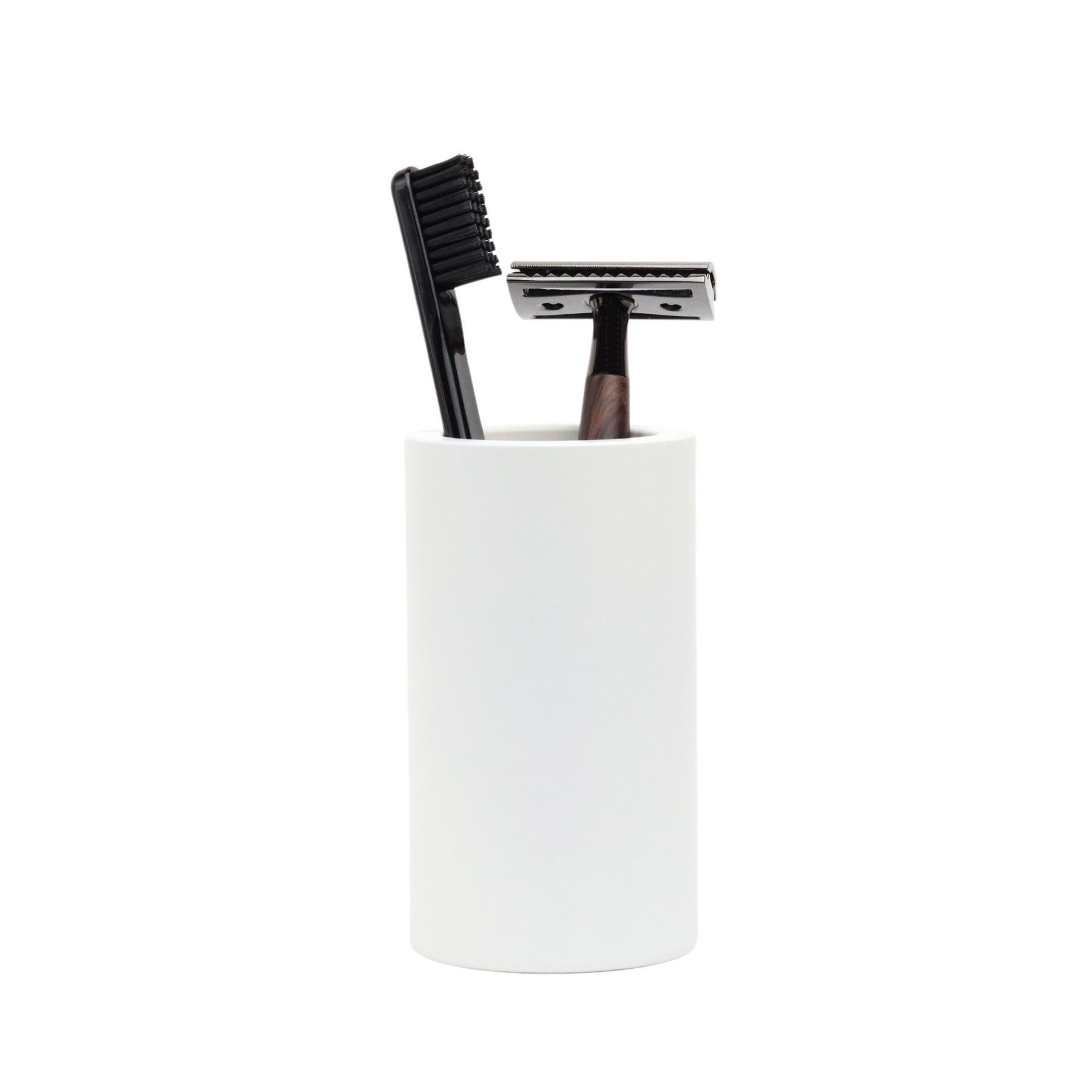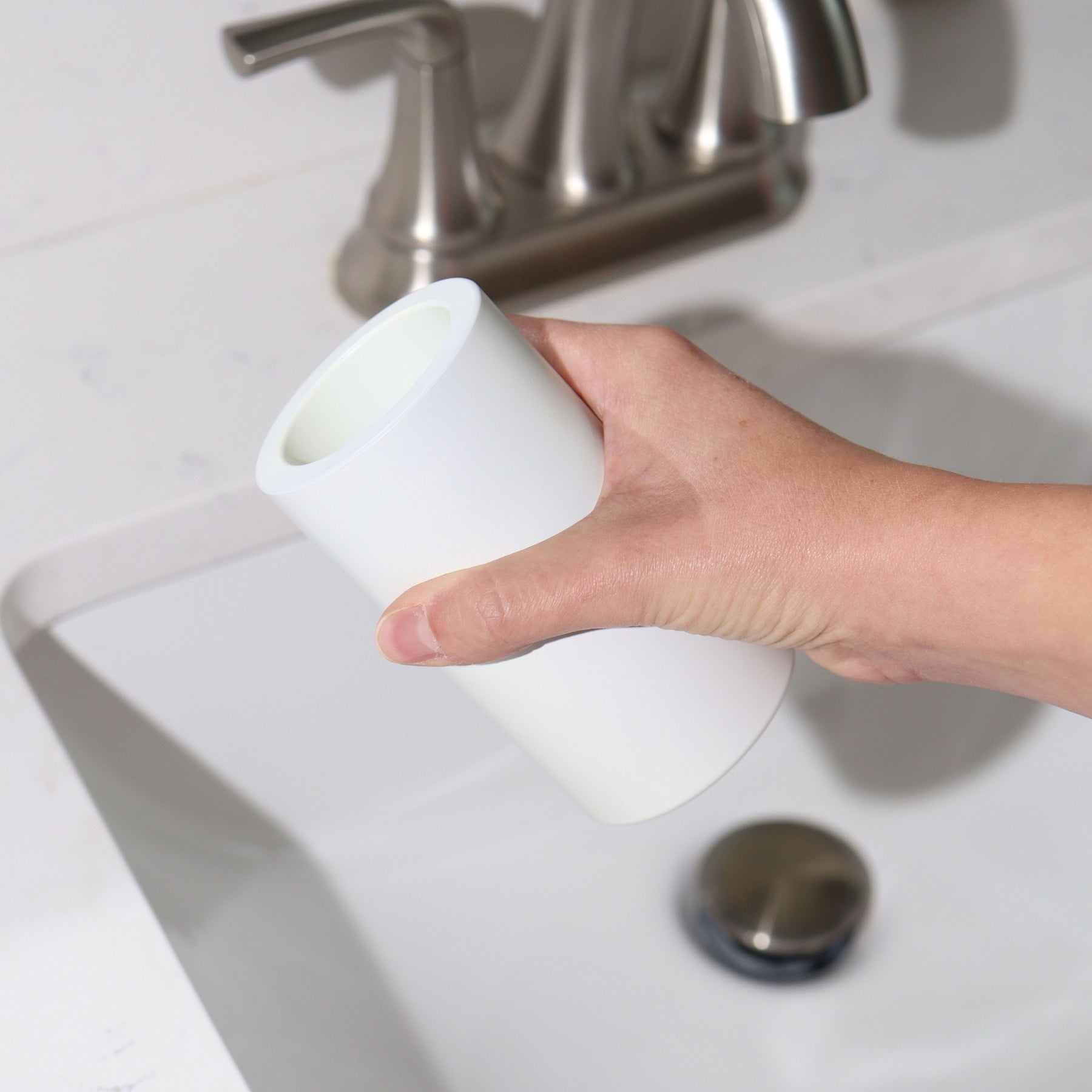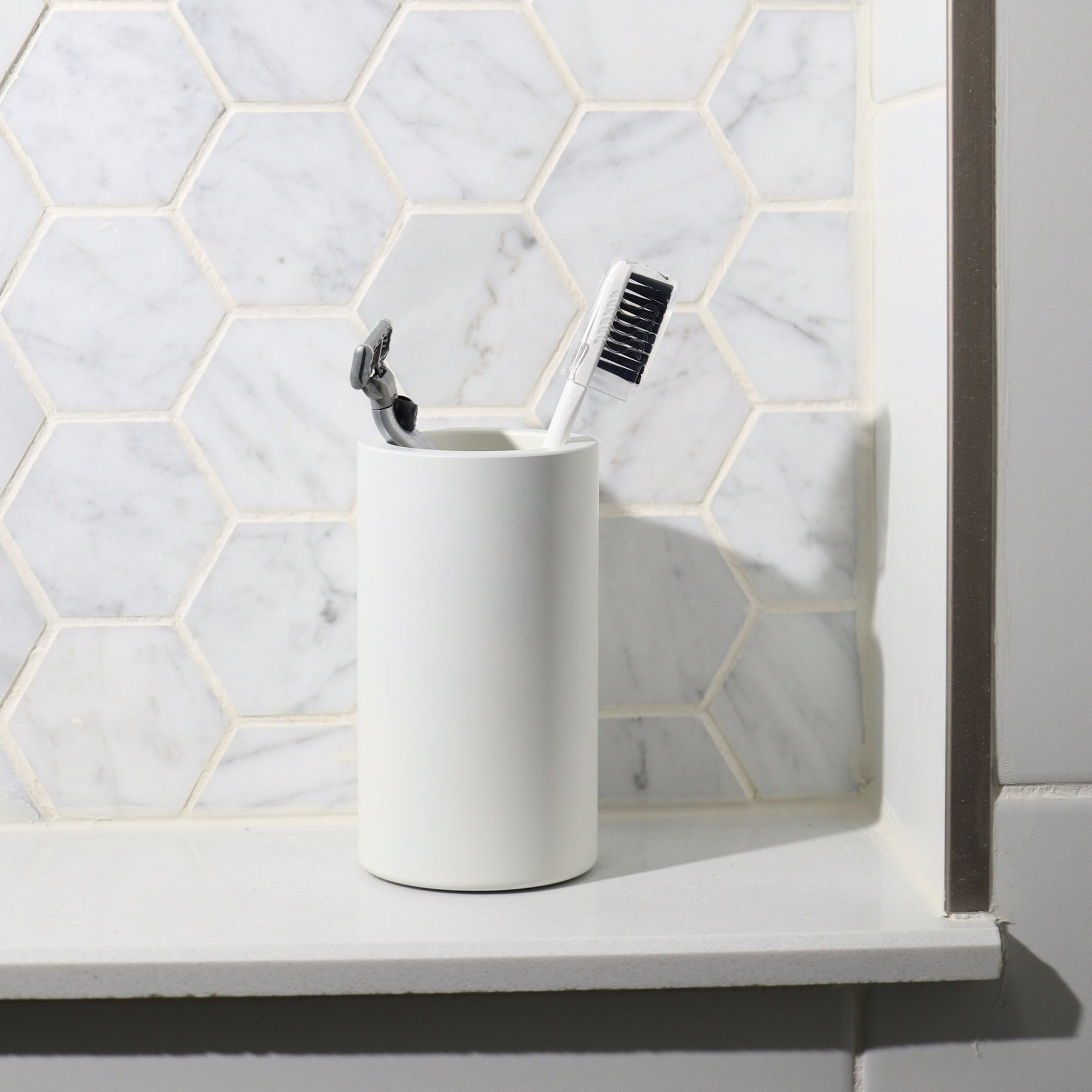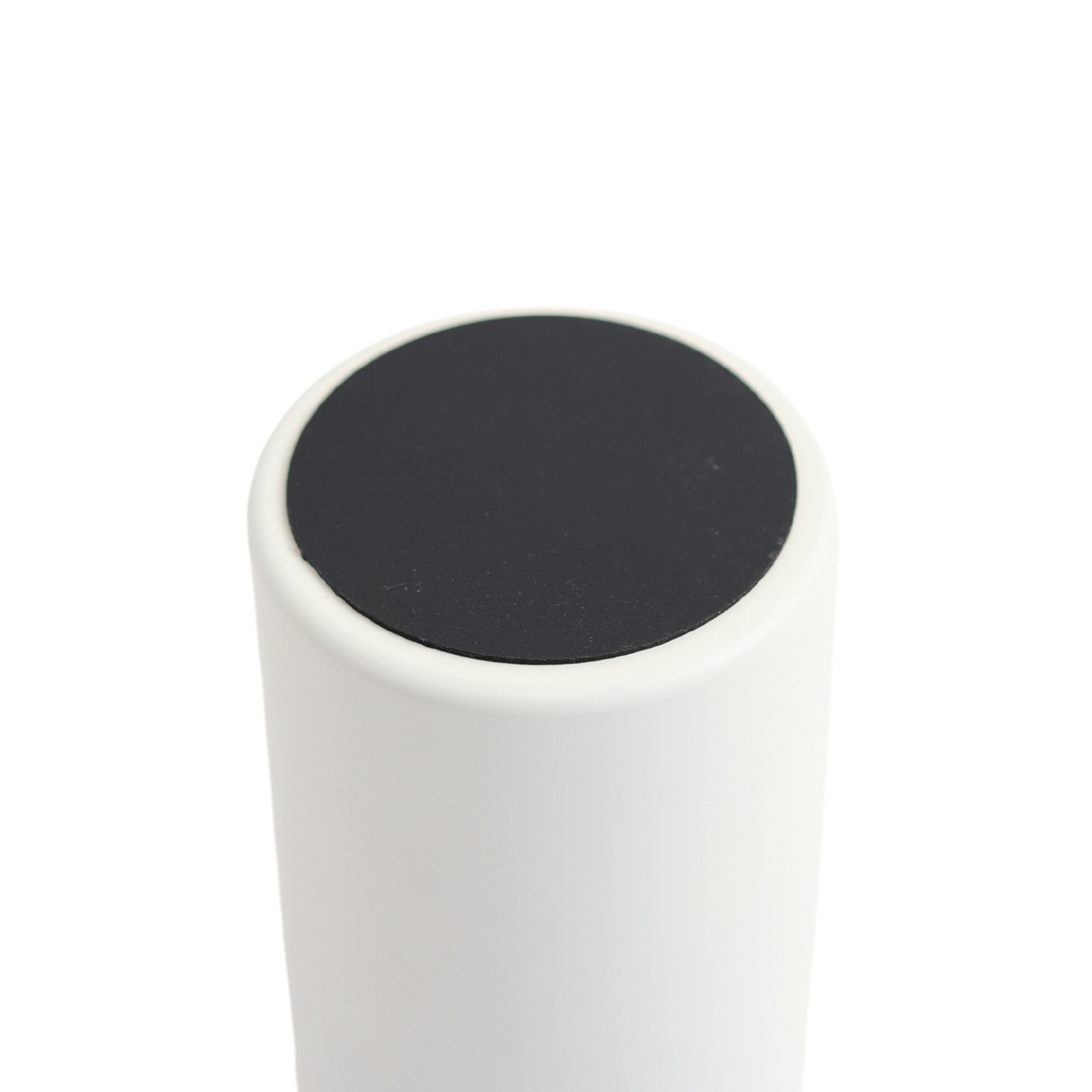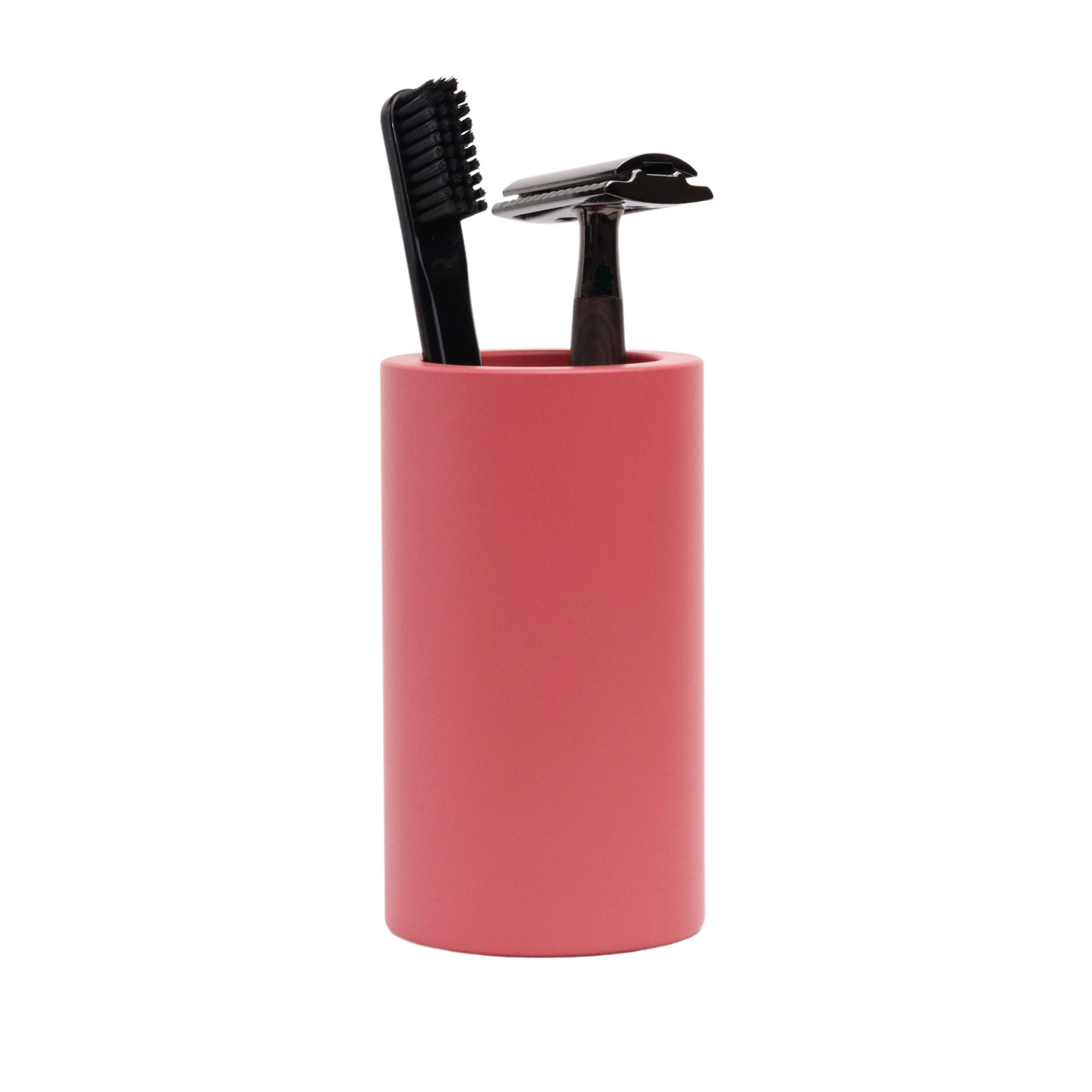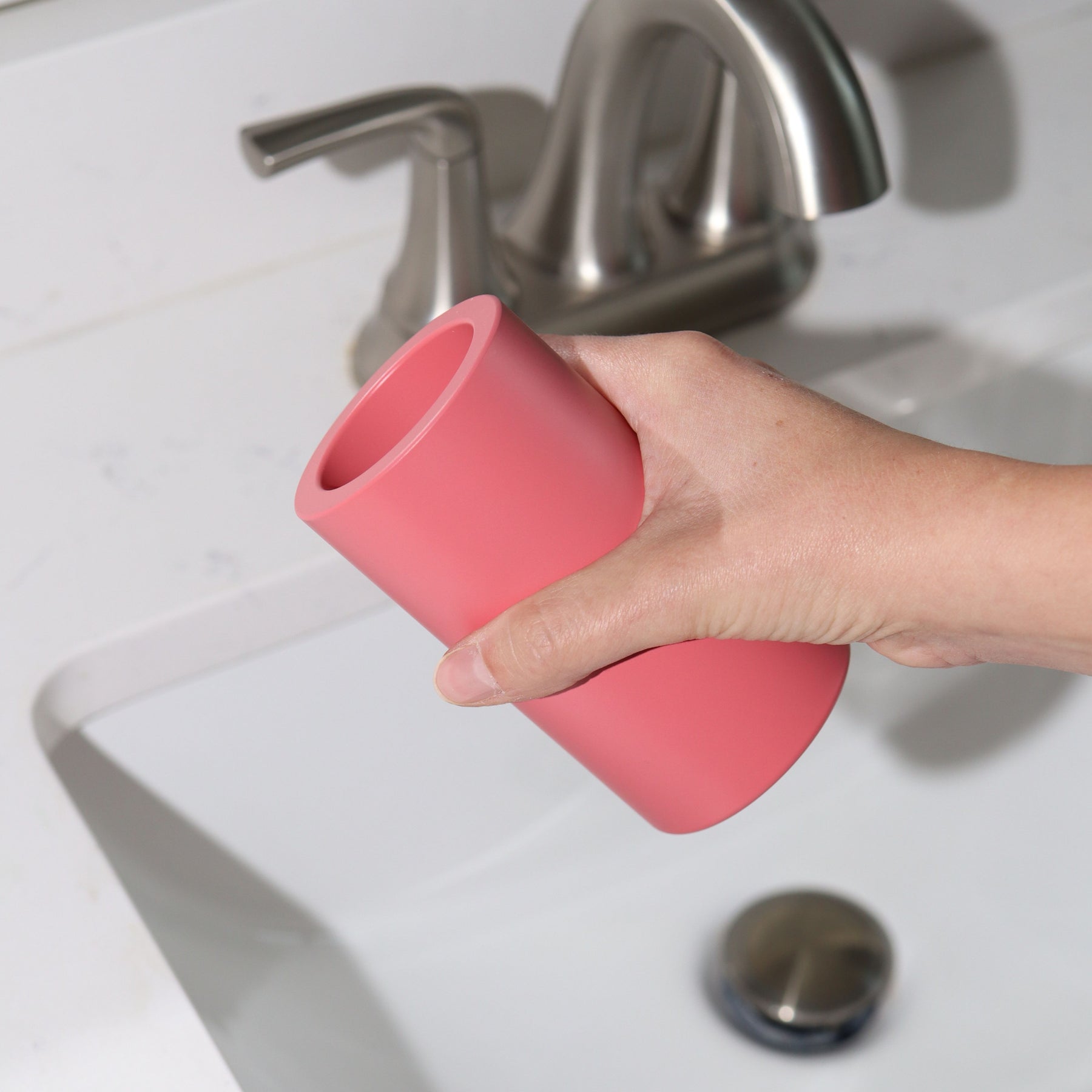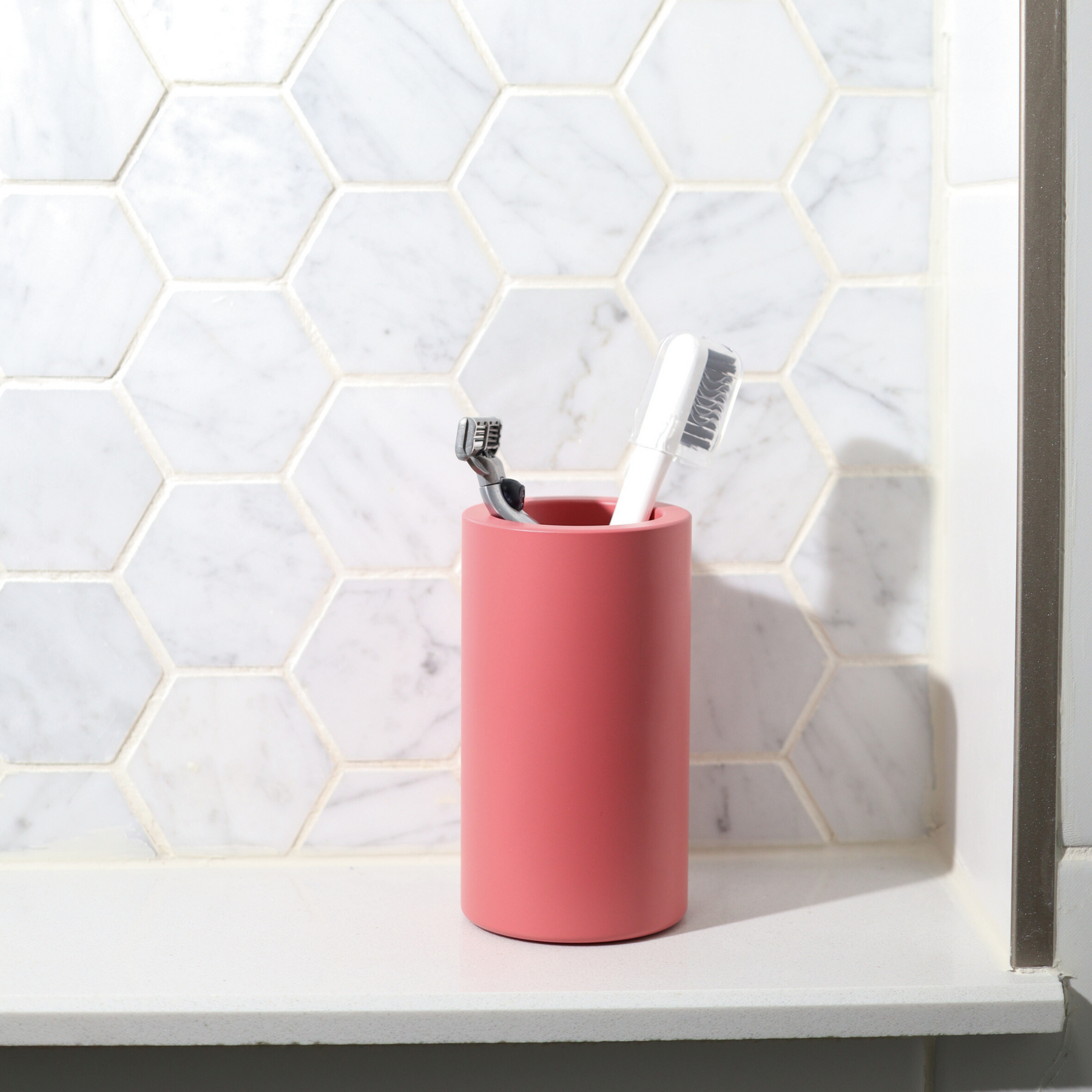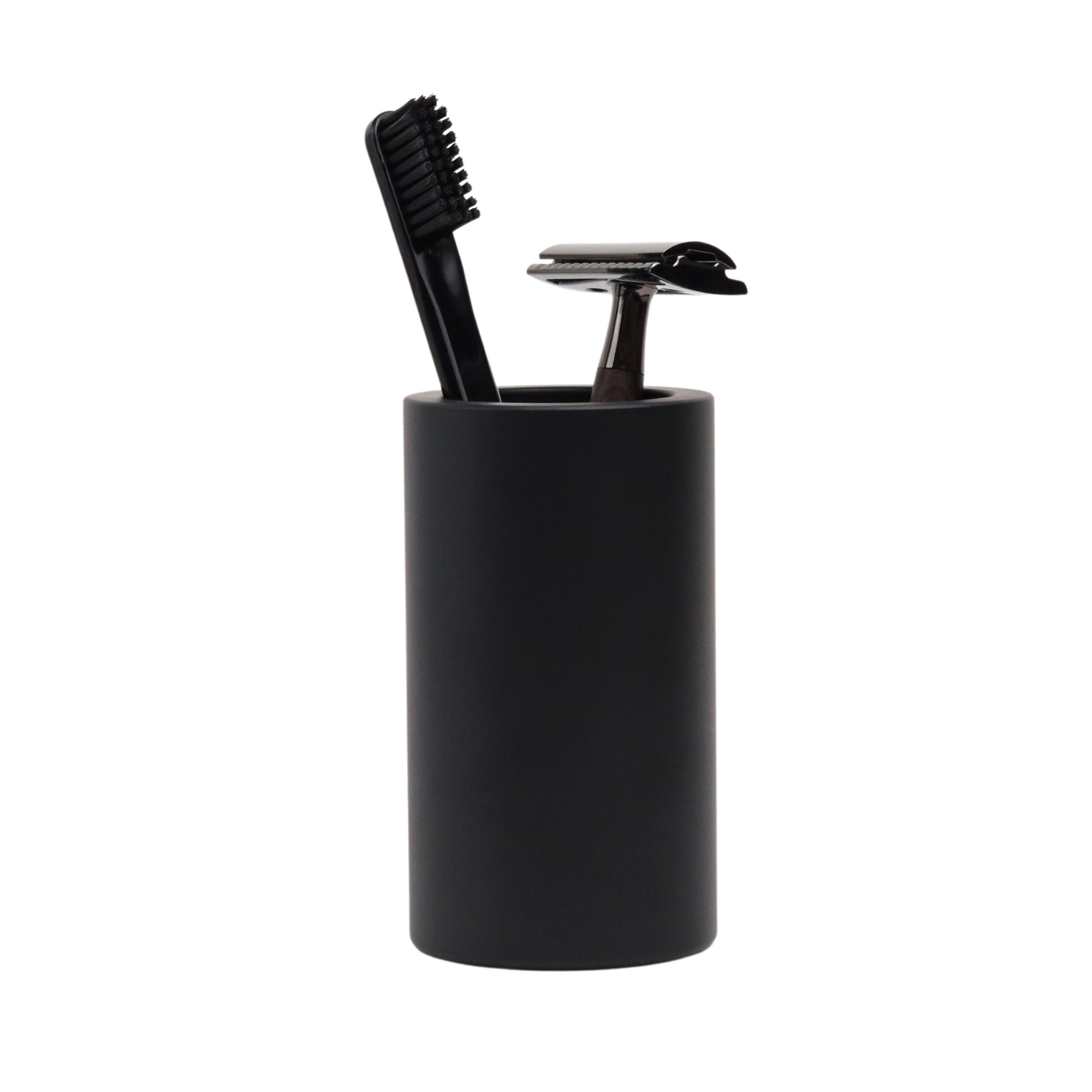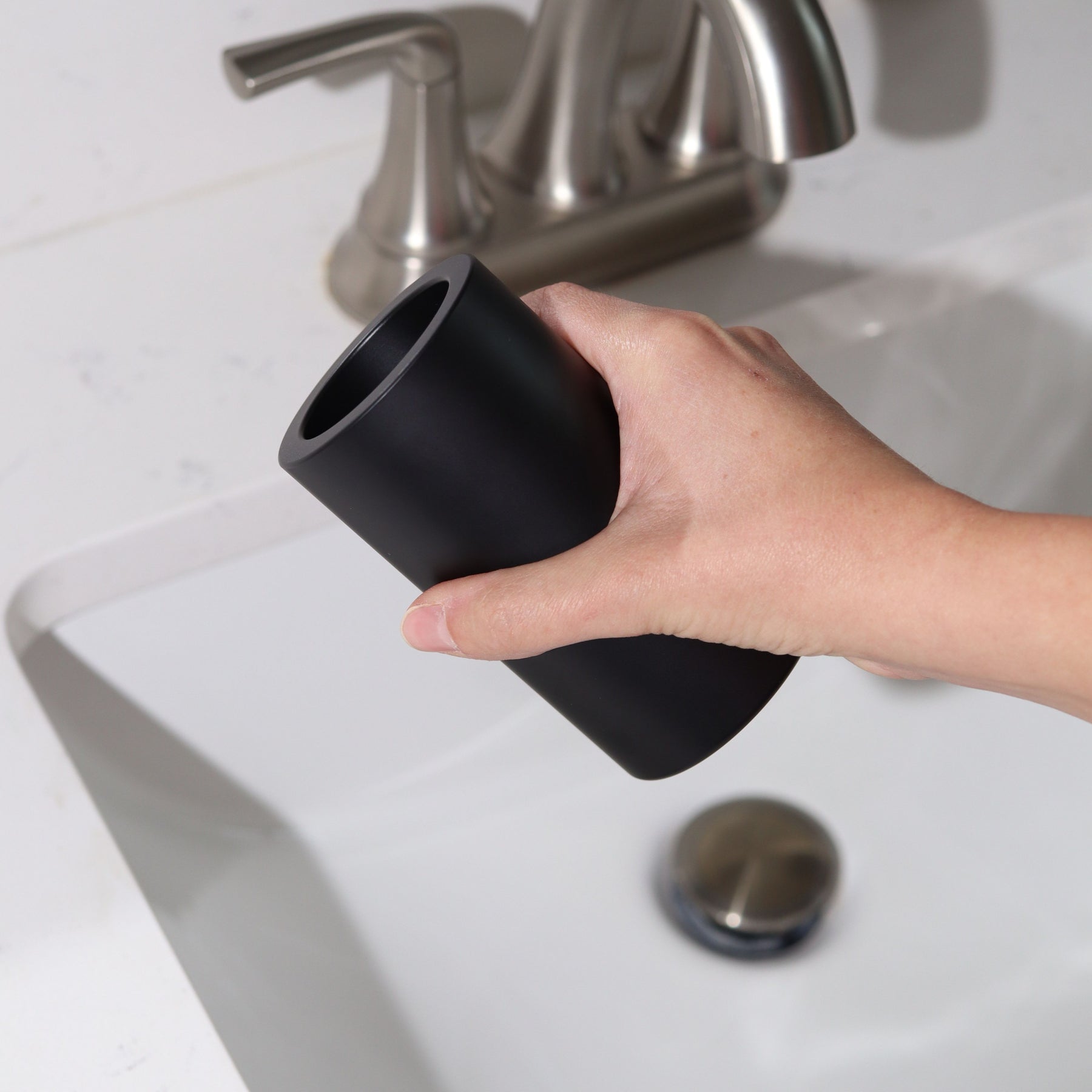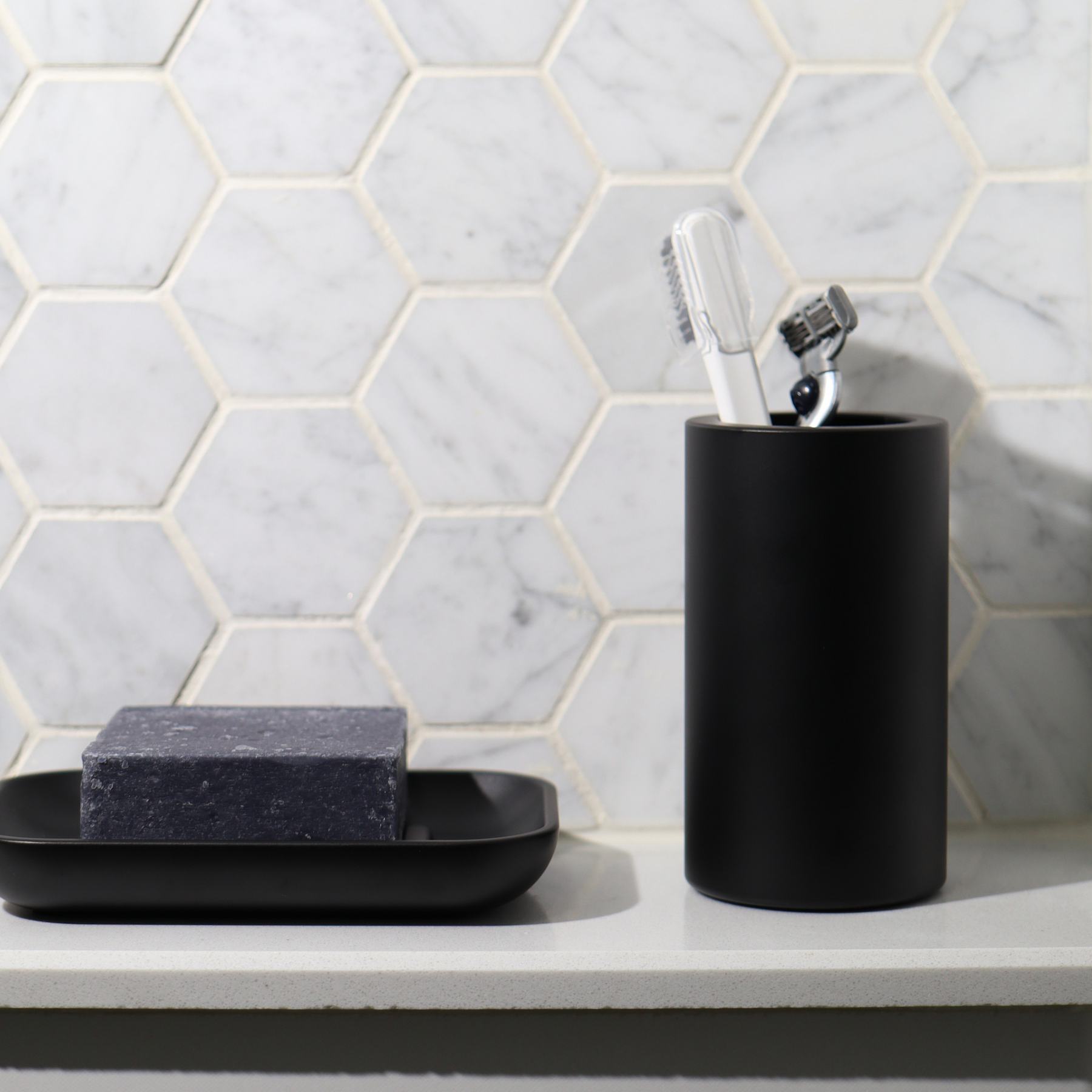 Bathroom Organizer
Taking inspiration from terracotta vases, our solid milled colorful bathroom organizers provide a stylish upgrade for any bathroom countertop or vanity.

Measurements:
4.5in (H) x 2.5 diameter
Introducing our latest innovation for bathroom organization - the sleek and minimalistic Bathroom Organizer.
This beautifully designed cylindrical holder is meticulously crafted with rounded edges, adding a touch of elegance to any bathroom decor. Say goodbye to cluttered countertops and hello to effortless storage. Our Bathroom Organizer is purpose-built to accommodate toothbrushes, razors, and other essentials, keeping your bathroom neat and tidy. Not just a storage solution, this organizer doubles as a statement piece for your bathroom. The minimalist design complements any interior style, making it a seamless addition to your space. Its aesthetic appeal is not just about beauty; it's about enhancing your bathroom's ambiance and creating a serene environment. Embrace the harmonious fusion of form and function with our Bathroom Organizer. Elevate your bathroom experience and indulge in the luxury of a clutter-free and aesthetically pleasing space.  
Reviews
Our customers are loving this!
Made for Bathrooms and Showers
Bathroom Organizer Features
Unique colors and finishes
Made from high quality milled aluminum
Sleek and functional design
Why ROUS?
Hardware that's unapologetically you.
Select from a variety of styles, colors, and finishes that match your personality and what makes you, well you.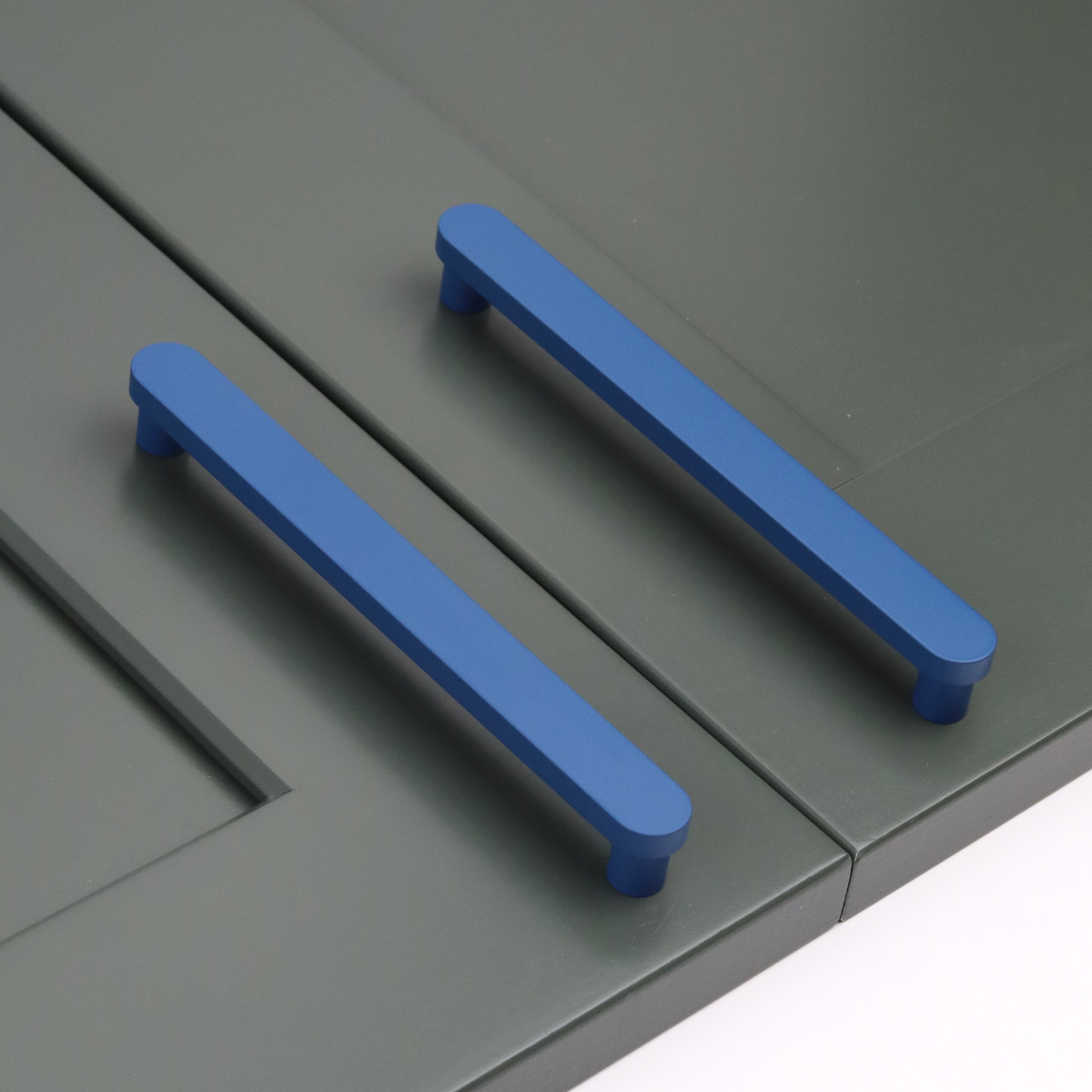 Intentionally designed. Effortlessly unique.
At ROUS we believe that hardware should be an expression of self. A unique piece of art that embraces individuality and diversity.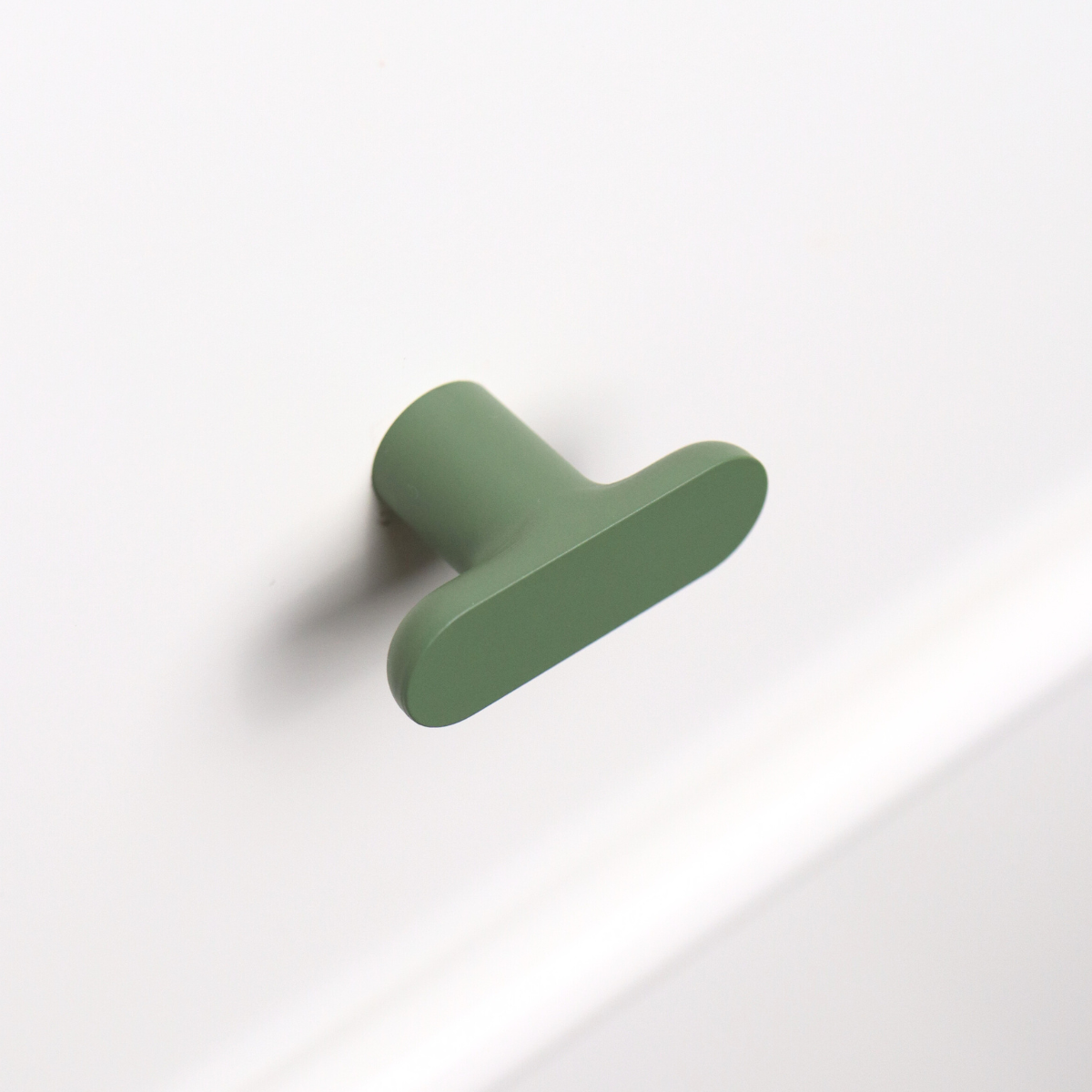 See it in your space. Instantly.
Save yourself the trouble of having to visit multiple showrooms. View our functional designs effortlessly without having to leave your home with our augmented reality feature.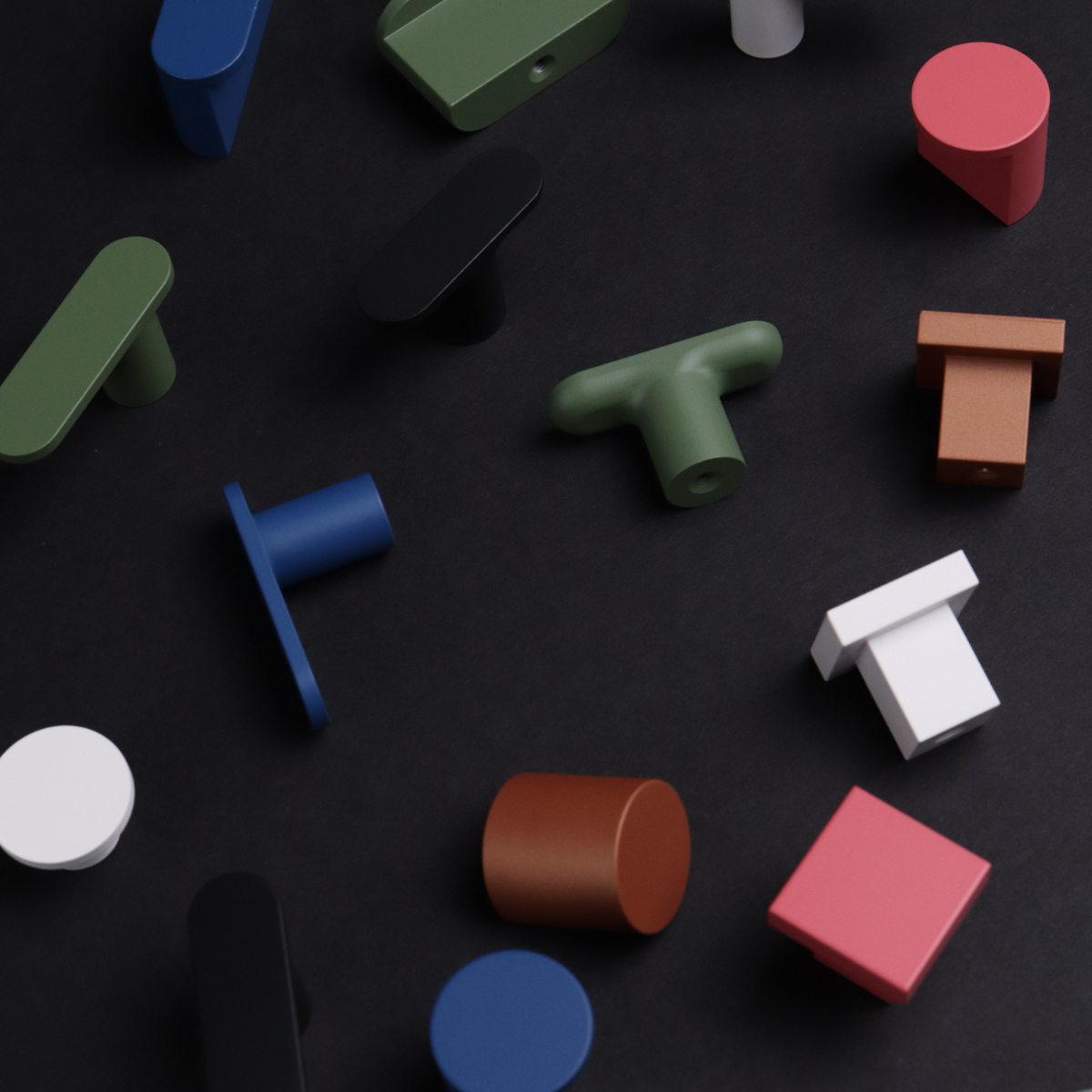 Grasp the moment.
Our intentional and functional designs fit effortlessly in your space, so that you can appreciate the small and big moments of your everyday life and those you share with family and friends.